Southeast Michigan's Best 24/7 Emergency Disaster Response Team
We Respond
Anywhere

, Including Ohio, Illinois, Indiana, & Wayne, Oakland & Macomb County Michigan

If disaster strikes your home or business, your first action should be to ensure the safety of your family or employees. But your next call should be to Aaron's Restoration Emergency Hotline at 888-442-2766 to talk to one of our emergency restoration specialists.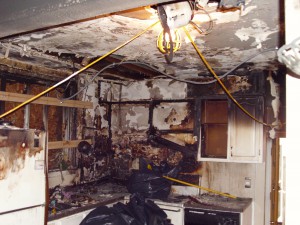 No other emergency contractor can provide homeowners and commercial property owners in Michigan, Ohio, Indiana with the scope and quality of emergency property services.
We Secure Your Property
Immediately After Any
Disaster or Emergency
By taking immediate action, we can help minimize any damage and put you back on the road to recovery quickly. Our emergency response teams can provide a wide range of services to help you deal with damage from storms, floods, fire, hail, wind or other events.
Secure your property and help prevent additional damage
Restore building integrity to prevent water damage or unwanted entry
Supply emergency power
Remove standing water to minimize damage
Inspection and evaluation to determine

extent

of damage
Board-up & security services to prevent theft, injury, or additional damage
Restore electric, natural gas, and heat if necessary
Temporary plumbing repairs, drain down to prevent

freeze

Emergency tree removal (if necessary)
We Prevent Further Loss or Damage With Our
24/7 Immediate Emergency Disaster Response
Make Aaron's Restoration your first call for emergency response and repair services. We are the Michigan, Ohio, Indiana & Illinois storm,  flood, fire, weather, wind, water & tornado damage experts.
For Emergency Restoration Services
CALL 888-442-2766 or Fill Out the Form: