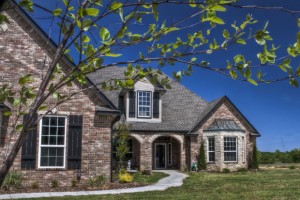 Finding a great restoration company does not have to be a hassle.  Look no further than Aaron's Restoration company, they provide the best restoration Woodhaven has to offer!
Emergency Water Damage in Woodhaven
Different forms of water damage requires specialized treatment to clean and restore the property.  Water damage come is several forms; mold, rust, rotting, and the separation of laminate flooring and walls.  Correcting water damage after it happens requires a trained professional in residential and commercial restoration.  Before restoration can begin, a trained professional in Water Mitigation will come out to you property and asses the damage for you.  Ensuring all standing water and excessive moisture is removed, Water Mitigation prepares the area for restoration.
Fire Damage Restoration in Woodhaven
Fire damage can be devastating to any home or business, and the clean up process afterwards can be long, hard work.  Our fire clean up service not only allows for the pressure to be taken off you but also helps to assess damages to the property for the insurance companies.  Do not let fire clean up be your chore!
Smoke Damage Restoration in Woodhaven
Smoke damage in Woodhaven left un-addressed can begin to cause more problems for the property owner. Smoke clean up can help reduce the risk of other problems later on.  Our team can make your home smoke damage free with our smoke clean up services.
Professional Sewage Clean up in Woodhaven
Do you need sewage clean up in Woodhaven Michigan?  Call us for a full listing of our sewage removal services.  We have trained professionals for you to utilize who will perform professional and timely sewage removal from your home or business property.
When You Experience Storm Damage in Woodhaven
Storm Clean Up in Woodhaven Michigan
As storms blow in year to year there is bound to be some storm damage.  Whether it be from fallen limbs or other debris storm clean up in Woodhaven is our mission.  Every year there is some kind of storm damage to homes, offices and other property and Aaron's restoration is here to assist you.
Find Ice Dam Removal and Frozen pipe repair in Woodhaven
Ice dam removal in Woodhaven should be considered by any who owns property.  Simply put an ice dam occurs when snow melts and the re-freezes in an ever building slab of ice.  These ice dams can cause similar problems with water leakage as a burst pipe.
Wind Damage in Woodhaven
While not residing in the "Windy City" wind damage can be a very real problem for residents of Woodhaven Michigan.  This damage could be as simple as a few fallen limbs or as complicated as property destruction, either way Aaron's Restoration is here for you!
[ssba]
| | | |
| --- | --- | --- |
| Other Cities we Serve: | Our Services: | Links and Resources: |
| | | |
| | | |
| | | |
| | | |
| | | |
| | | |
CALL 888-442-2766 or Fill Out the Form Below for help with water damage in Woodhaven Michigan