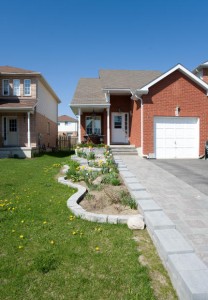 If you want the best restoration Monroe has to offer, call Aarons Restoration – available 24/7 for your emergency and restoration needs.
Water Damage in Monroe Michigan
When the snow melts in the spring, water damage in Monroe can become a common problem. To avoid further damage to your home, it is important to begin water mitigation as quickly as possible. If you experience water damage in Monroe, day or night, Aarons Restoration is available for the best water mitigation around. When you have water damage in Monroe, contact our agents for a fast response.
Fast Fire Damage Repairs
A house fire can be a scary experience for you and your family. If you experience fire damage in Monroe, Aarons Restoration is available 24/7 to begin your fire cleanup. We will work with your insurance company and cover your deductible so fire cleanup is one thing you do not have to worry about.
Smoke Damage in Monroe
Small fires that are contained quickly can damage other parts of the home. If you have smoke damage in Monroe, the experts at Aarons Restoration are ready to start your smoke cleanup. Don't lose your furniture – let our technicians begin smoke cleanup before it penetrates the fabric.
Find the Best Mold Removal in Monroe
Mold Removal in a Hurry
Have you noticed damp or wet spots on your home? This may be a sign that you need mold removal. If you need mold remediation in Monroe, the experts at Aarons Restoration are available for a mold inspection. Fast mold cleanup is a must to protect your family's health. Our technicians use state of the art equipment for efficient mold cleanup. Don't leave your family's heath to chance, call us for the best mold remediation in Monroe.
Sewage Cleanup in Monroe
When you need emergency sewage cleanup in Monroe, call Aarons Restoration. We have technicians standing by for emergency sewage removal 24/7. Since sewage leaks are unpredictable, we are available day or night for your sewage removal needs.
When You Experience Storm Damage in Monroe MI
Storm Cleanup in Monroe Michigan
Storm damage can occur during any season. Heavy snows in winter can cause unexpected storm damage and unexpected expenses. Aarons Restoration contacts your insurance company when you need storm cleanup in Monroe – one less thing you have to deal with.
Find Ice Dam Removal and Frozen Burst Pipe Repair in Monroe
One major hazard of winter in Michigan is ice damage. If you are searching for ice dam removal in Monroe, Aarons Restoration has what you need. Whether damage is from a burst pipe or fallen tree,  you can rely on us.
Wind Damage in Monroe
Don't let wind damage blow your budget. If your home has wind damage in Monroe, Aarons Restoration is standing by to help!
[ssba]
| | | |
| --- | --- | --- |
| Other Cities we Serve: | Our Services: | Links and Resources: |
| | | |
| | | |
| | | |
| | | |
| | | |
| | | |
CALL 888-442-2766 or Fill Out the Form Below for with with water damage in Monroe Michigan