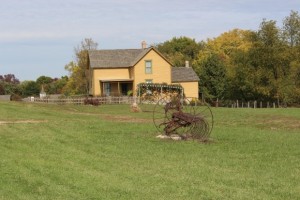 Water Damage in Milan Michigan
When your home has water damage, Aaron's Restoration certified management team is on call 24 hours a day, 7 days a week. They are prepared to react quickly. A little leak still creates WaterDamage Milan Mi in your home.  When it is not fixed immediately, this can cause mold to set in your walls. In time, it will also weaken the foundation of your house.
Water Mitigation is the process reducing the amount of water damage after the leak or flood.  Call Aaron's Restoration. They can immediately remove the water from your walls, ceilings and floors. This Water Mitigation saves your home or business and your health.
Whether your Water Damage Milan Mi is big or small in your home, do a home safety check here.
Water Damage Milan Mi in your home is very serious. When you don't take care of it right away, your family and you can get diseases. Aaron's Restoration management team can come to restore your home back to safe living for you and your loved ones.
Fire Damage in Milan Michigan
After any Fire Damage in Milan Mi, Aaron's professionals are fully insured to do restoration. They may have to board windows and doors to secure the safety before they restore and do the Fire Cleanup.
Aaron's professionals experience extreme damage, during Fire Cleanup; they will ship out your furniture and belongings to be cleaned in another facility.
Smoke Damage in Milan Michigan
Aaron's offers a state-of-the-art smoke ejection and restoration service that scrubs your belongings. Smoke cleanup is big because smoke spreads. Smoke cleanup is needed.
Sewage Cleanup in Milan Michigan
Sewage backup into your home or business is a serious health hazard. It damages your property as well. Aaron's Restoration does sewage removal.
When You Experience Storm Damage in Milan Michigan
Storm Cleanup in Milan Michigan
Storm cleanup in Milan Mi. is huge and needed. Wind, rain, hail and winds are dangerous damaging homes causing storm damage. Aaron's can do complete restoration to restore your home fromstorm damage.
Find Ice Dam Removal and Frozen Burst Pipe Repair in Milan Michigan
For Ice Dam removal in Milan Mi and a burst pipe, call Aaron's Restoration to help.
Wind Damage in Milan Mi
Call Aaron's Restoration to restore your home or business from any wind damage.
[ssba]
| | | |
| --- | --- | --- |
| Other Cities we Serve: | Our Services: | Links and Resources: |
| | | |
| | | |
| | | |
| | | |
| | | |
| | | |
CALL 888-442-2766 or Fill Out the Form for help with Water Damage Grosse Pointe Park Michigan.