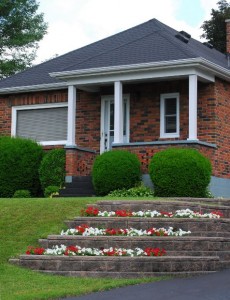 The best restoration Keego Harbor, Michigan, has to offer is found at Arron's Restoration. The weather, along with fires and sewer problems can leave Keego Harbor residents in a jam, but not if they remember to call these professionals.
Disasters strike any time, when they do, first make sure that everyone is safe and notify authorities. Then, call the professionals at Aaron's Restoration to control the damage.
Water Damage in Keego Harbor, Michigan
Keego Harbor residents know that water damage occurs in a variety of ways. Water damage can occur from flash flooding because of the city's location on the banks of Cass Lake, from snow melting too fast or from water pipes bursting. When water damage occurs, quick professional water mitigation must occur. That is why our water mitigation team responds immediately.
Fire Damage in Keego Harbor
Many big fires have occurred in Michigan over the years. We hope you never experience fire damage in Keego Harbor, but if you do, count on us to be your fire cleanup specialist. As your fire cleanup specialists, we lead you each stepof the way.
Smoke Damage in Keego Harbor MI
When a fire strikes, you can experience extensive smoke damage. If you suffer smoke damage in Keego Harbor, you need smoke cleanup experts. These smoke cleanup specialists know the correct procedures and treat your property with respect.
Sewage Cleanup in Keego Harbor
Sewage cleanup in Keego Harbor can be a smelly job. Instead, hire professionals for your sewage removal needs, as they the professional knowledge to handle any job. These professionals have 15 years of experience in sewage removal tasks.
When You Experience Storm Damage in Keego Harbor
Storm damage can occur because of violent rainstorms, flash floods, tornadoes, and heavy snowfalls. Regardless of the type of storm damage you have received, you need efficient storm cleanup in Keego Harbor.
Find Ice Dam Removal and Frozen Pipe Repair in Keego Harbor
Ice dams can be a tremendous problem, as it can cause roofs to collapse. If you need ice dam removal in Keego Harbor, then call these professionals who have over 15 years of experience. Likewise, if you come home or open your business and find a burst pipe, be assured we can quickly remedy the problem.
Wind Damage in Keego Harbor
Tornadoes, violent downbursts, and straight line winds can cause wind damage in Keego Harbor, identify the damage and clean up quickly. Trust the best restoration Keego Harbor has to offer team to perform the work.
[ssba]
| | | |
| --- | --- | --- |
| Other Cities we Serve: | Our Services: | Links and Resources: |
| | | |
| | | |
| | | |
| | | |
| | | |
| | | |
CALL 888-442-2766 or Fill Out the Form Below for help with water damage in Keego Harbor, Michigan