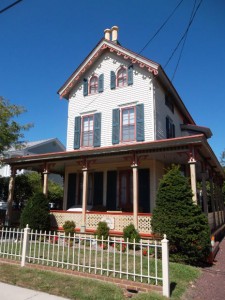 If you are suffering from water damage in Flushing Michigan, call Aaron's Restoration for the best restoration Flushing has to offer. Aarons Restoration provides emergency services 24/7 and will respond within the hour.
Water damage in Flushing Michigan
Water damage is one of the trials of home ownership. If the water damage is not taken care of immediately, it can cause other problems. We help prevent secondary problems caused by water damage. We provide the best water mitigation services in Flushing. The faster you contact Aarons Restoration to begin water mitigation, the less you have to worry.
Fire damage needs in Flushing Michigan
Fire damage is another major trial in a homeowner's life. After a fire, Aarons Restoration provides quick fire cleanup to restore your home. Aarons Restoration takes away some of your anxiety by providing quality fire cleanup.
Smoke damage in Flushing Michigan
Water damage and smoke damage are common problems after a fire. Homeowners who have smoke damage in Flushing can take advantage of Aarons efficient smoke cleanup to protect your home and furnishings. We work closely with your insurance company, making smoke cleanup less of a hassle for you.
Sewage Cleanup in Flushing
Sewage problems can cause health problems and structural damage. For sewage cleanup in Flushing, Aarons is there. To avoid hassles with your neighbors, let Aarons take care of your sewage removal. We are available for your sewage removal needs around the clock.
When You Experience Storm Damage in Flushing Michigan
Homeowners in need of storm cleanup in Flushing have relied on Aarons Restoration to do a quality job for over 15 years. Storm damage can cause structural damage to the home. Avoid a costly mistake by letting us take care of your storm damage. Contact us 24/7 for a fast response.
Find Ice Dam Removal and Frozen Burst Pipe Repair in Flushing
If you are searching for ice dam removal in Flushing, search no more. Our professionals can take care of all your winter blues and repair your burst pipes. If the cold of winter brings you down, Aarons Restoration is there to bring you back up.
Wind Damage in Flushing Michigan
Winter and spring storms can cause wind damage to your home. Not only will Aarons Restoration provide quality service, we also contact your insurance company. If you are searching for someone to repair wind damage in Flushing, count on Aarons Restoration.
[ssba]
| | | |
| --- | --- | --- |
| Other Cities we Serve: | Our Services: | Links and Resources: |
| | | |
| | | |
| | | |
| | | |
| | | |
| | | |
CALL 888-442-2766 or Fill Out the Form Below for  help with Water damage in Flushing Michigan