Water Damage Emergency in Ferndale, MI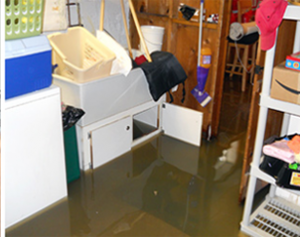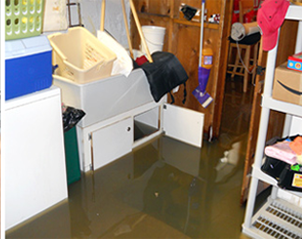 Have you had a flooded basement? If you have ever had one, you know that it is an emergency and that you need to act fast. Water damage caused by a flooded basement can originate from the outside of your house or the inside. A flooded basement requires immediate attention and you need to act on it and get help to avoid permanent damage not only to your personal property but also to avoid structural damage to your home. If the water is a significant amount you will need to call a professional for repair and clean up.
Flooded Basement Repair in Ferndale
Flooded basement repair needs to take place as soon as possible after the problem is detected. In order to prevent mold or other consequences of water damage, technicians will decide what method of drying is best. Using the proper drying methods are critical in order to reduce property loss and damage.
Flooded Basement Clean up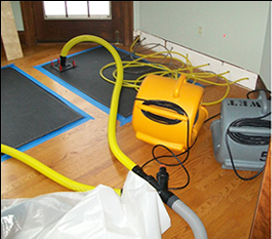 For complete flooded basement clean up, extraction of all of the water must be completed. If the home has a sump pump, that can be used, but care should be used around electrical outlets when there is standing water. Otherwise, water will be pumped out with pumps  brought in by technicians. The moisture content of the area will be determined by trained technicians to anticipate the best and fastest way to get the area dry.
Carpet can soak up a lot of water, so if the area is carpeted, it must be pulled up to let the floor dry properly. Ventilation is an important factor in order to dry out areas after a flooded basement. If the basement has windows, they will be opened and fans will be placed to dry out the area. Professionals will use methods of drying to prevent the growth and spread of mold that can develop quickly with water damage.
Flooded Basement Help in Ferndale, Michigan
You will need trained technicians to help you with restoration of a flooded basement. Trained technicians have the knowledge and the proper equipment to clean up, repair and restore your basement to its original state after an emergency flood.
[ssba]
| | | |
| --- | --- | --- |
| Other Cities we Serve: | Our Services: | Resources: |
| | | |
| | | |
| | | |
| | | |
| | | |
| | | |
CALL 888-442-2766 for help with a flooded basement in Ferndale, MI