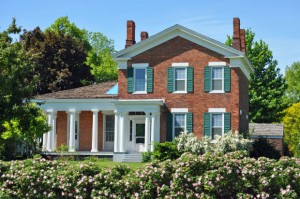 When in looking for the best restoration that Dearborn has to offer, look no further than the professionals at Aaron's Restoration. Whether you are dealing with water damage, fire damage, or any of the other problems that can arise when Mother Nature gets out of control, you will always get the best service in Dearborn.
Avoid water damage in Dearborn Michigan
When it comes to Water Damage in Dearborn, time is of the essence. You want to make sure that you are not causing any more water damage in your Dearborn home. You often will not receive a quote from your water mitigation service provider. This is not only in the best interest of the insurance company, but for the homeowner as well. Aaron's Restoration, a water mitigation provider, will guarantee that you will be satisfied with the services you receive.
What happens after the fire: The clean-up process
There is nothing more devastating than a house fire. If you experience Fire Damage in Dearborn Michigan, your home will be back to normal in no-time. The fire cleanup process can be a tedious one, but you will not have to worry about a thing when you contact the professionals at www.aaronsrestoration.com for all of your fire cleanup needs.
Smoke Damage and how it affects you
After experiencing a fire at your home or business, you will need smoke cleanup services. Smoke Cleanup is the process of removing the acidic soot. The practice of cleaning up smoke damage in Dearborn should be left to professionals. They will be able to guide you through the process.
The Best Sewage Cleanup in Dearborn
When it comes to sewage cleanup, it can be a dirty job. You will want to make sure that you do not have any lingering scents after your sewage removal. You will need to ask questions, and educated yourself on sewage removal, before you choose a contractor.
When you Experience Storm Damage in Dearborn
If you experience storm damage in Dearborn, you will need to find a restoration service that will meet your requests. You warrant having excellent work done in a timely manner, and Aaron's Restoration will deliver what you need.
Finding Storm Cleanup in Dearborn Michigan
Whether it is downed trees, damaged structures or any other storm damage, you will be able to find the best Storm Cleanup in Dearborn with Aaron's Restoration. Experts in more than storm damage, they will give your concise details of how they will tackle your Storm Cleanup needs.
Find Ice Dam removal and frozen burst pipe repair in Dearborn
Nothing is worse than a burst pipe, except for needing Ice Damn Removal in Dearborn. You will need to prevent any further damage to your home by contacting a expert as soon as the problem occurs.
Dealing with Wind Damage in Dearborn
With summer right around the corner, you will have to deal with the constant changes in climate. You will find the best repairs for Wind Damage in Dearborn by contacting www.aaronsrestoration.com
[ssba]
| | | |
| --- | --- | --- |
| Other Cities we Serve: | Our Services: | Links and Resources: |
| | | |
| | | |
| | | |
| | | |
| | | |
| | | |
CALL 888-442-2766 or Fill Out the Form Below For help with Water damage Dearborn Michigan