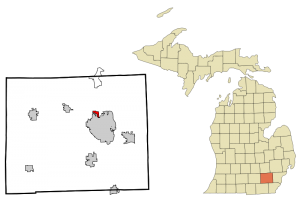 When a natural or man-made disaster strikes, you don't simply call a construction company for an estimate to restore your home or business. Instead, a professional emergency services restoration company such as Aaron's Restoration acts on your behalf to prevent further damage, restore power, protect your property and, depending on the situation, conduct cleanup, repairs or full reconstruction.
Water Damage in Barton Hills Michigan
Anyone can experience water damage in Barton Hills from a frozen or leaking pipe or heavy rain that results in a ceiling leak or flood. Aaron's Restoration offers many water mitigation services for water damage in Barton Hills, such as leak repair and standing water removal. Water mitigation for water damage in Barton Hills stops additional water from affecting your property!
Dealing With Fire Damage
Fire damage in Barton Hills can destroy your life if you let it, which is why seeking help from a professional fire cleanup specialist like Aaron's is the best way to go. Aaron's fire cleanup services include damage evaluation, unsalvageable material removal and repairs.
Smoke Damage in Barton Hills
Smoke damage in Barton Hills isn't only surface discoloration from ashy soot and creosote. It's also harsh odors and toxic particles from burnt plastics and other materials. Smoke cleanup is absolutely necessary before you can reuse a property to protect your health and Aaron's smoke cleanup team broth removes discoloration and purifies the air.
Dealing With Sewage Cleanup in Barton Hills
Broken and backed up sewage pipes and natural floods can cause incredible damage. When you need sewage cleanup in Barton Hills, Aaron's removes both the water and harsh odors associated with waste water. To prevent sickness from microorganisms, sewage removal also includes disinfection and cleaning of the property from top to bottom. Aaron's sewage removal service cleans every nook and cranny and freshens the air.
When You Experience Storm Damage in Barton Hills
Aaron's also provides storm cleanup in Barton Hills and a free storm damage checklist to prepare for the next storm. Look to Aaron's for storm damage services, such as roof and wall repairs, window replacement, tree and debris removal and property storage.
Find Ice Dam Removal and Frozen Burst Pipe Repair in Barton Hills
Michigan is well known for extremely cold temperatures off the lakes that can cause a burst pipe or ice dam. Aaron's provides all the help you need for ice dam removal in Barton Hills, including water damage inspection, cleanup and repairs.
Dealing With Wind Damage in Barton Hills
Strong winds can blow out windows and rip away roofs, porches, balconies, gazebos and outbuildings. If you need help with wind damage in Barton Hills, Aaron's offers full cleanup and reconstruction repair and replacement services.
[ssba]
| | | |
| --- | --- | --- |
| Other Cities we Serve: | Our Services: | Links and Resources: |
| | | |
| | | |
| | | |
| | | |
| | | |
| | | |
CALL 888-442-2766 or Fill Out the Form Below for help with water damage Barton Hills Michigan