Read What Our Customers are Saying About Aaron's Restoration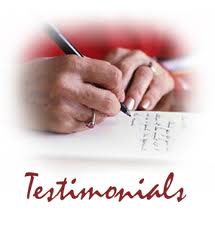 Our best advertising comes from the people we have helped to recover from fire, flood, hail, wind and mold damage. Read about their experience with Aaron's Restoration's experts, and decide for yourself who you will trust to repair and restore your home or business.
I wish to bring to your attention the fine work of two individuals in your employ: Israel Barajas and Martin Mendoza. During the restoration of our house after a chimney fire, these two men worked extensively on the project in numerous capacities. The process is overwhelming to say the least, but these two fine men proved to be an outstanding reflection of your firm. Martin and Israel are hardworking, professional, and reliable. They showed up promptly and put in a solid day's work, and the quality of that work was extremely high. You are fortunate to have trustworthy, reliable, and principled individuals such as Israel and Martin working for and representing your company.

Alan Sanborn, Former State Senator, Macomb County
Eric I would like to thank you for all your help. From the beginning of the process I felt very comfortable with you. You explained everything to me in layman's terms, which we both know was necessary. You should be proud of the job you do. Thank you!

Mike F., Harrison Township
Jimmy you were great to work with. Your ability to think outside the box was impressive. I would have never thought my new kitchen was going to turn out so beautiful. Thanks again so much.

Patti H., Ann Arbor
You guys were Johnny on the spot. Scott and Steve were great to work with and went above and beyond. I had mentioned to them that I just had surgery on my hand, so they wouldn't let me touch a thing. Being a hands on guy I could hardly stand to watch, but had no choice. I appreciate all your help and you're lucky to have a couple of guys like them.

Steve T., Clinton Township
The crews did a great job. Seeing our basement under 6 inches of water was one the worst things I have ever had to deal with. You were recommended by a friend and now I know why. Your response time was great, the guys were friendly and most importantly the job was taken care of faster than we anticipated. Good work and thanks again.

Sue K., Novi
First I have to say thanks. You (Jon) and the crew were awesome to work with. It's nice to know that a few good contractors still exist. From the beginning till the end you guys made yourselves available to answer any questions that may have come up. Thanks again guys!

Kathy B., Grosse Pointe Woods
When disaster strikes in Michigan, Ohio or across the Upper Midwest, make Aaron's Restoration your first call for clean up and recovery.  Call 888-442-2766.
Aaron's Restoration, Inc.
Phone:  888-442-2766
Fax:  586-991-2439
Serving the Upper Midwest from offices in…
Clinton Township, MI
Grand Rapids, MI
MI Contractor License #2102183729