Multi-Family Capital Improvements.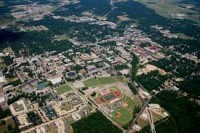 Keeping your condominium complex or apartment building attractive and appealing calls for regular enhancements and improvements. Aaron's Restoration is your best choice when it comes to making capital improvements on your Michigan multi-family building.
Aaron's Restoration has deep and successful experience in working with multi-family owners and managers, providing professional, affordable services including:
Roof repair & replacement
Siding, windows and gutter repair & replacement
Landscaping construction & maintenance
Parking lot repair
Unit renovation
Maintenance programs
CALL 888-442-2766
For complete multi-family Michigan construction and renovation services call Aaron's Restoration today.