Experienced Leadership for Excellent Service.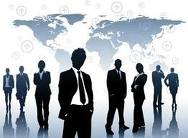 Our ability to react quickly to your needs is a result of extensive planning and preparation, directed and guided by our experienced management team.
Jon Lopacki
Jon graduated from Lakeshore High School in Saint Clair Shores and attended Western Michigan University.  He worked for a family flooring business for close to four years before starting in the restoration business in 2004.  He has worked his way up from a night time board up tech to assisting with the daily operations of Aaron's Restoration.  Before taking on his new role, he was a successful restoration salesperson bringing in millions of dollars of business.  Although his focus is mostly on daily operations and estimating, you can still catch him at marketing events and outings.  Jon is dedicated to his family and the employees and customers of Aaron's Restoration.  He believes "repeat business, is the best business" and it's evident when working with him.
Jim "Jimmy" Vargas, Senior Project Manager
Jim graduated from Madison High in 1981. Shortly after graduating from high school he joined the work force as a rough framer. For close to ten years, Jim worked as a framer and crew leader for some of the top residential builders. His experience and motivation is why he currently holds the Senior Project Manager position at Aaron's Restoration. His dedication, compassion and attention to detail is what puts him on the top of a short list in his field. His willingness to go above and beyond keeps our customers coming back.  Jimmy holds a Michigan Builders License, Lead Abatement and GAF Certifications.  Jim is married with six children.
Eric Essenburg, Senior Estimator
Eric graduated from Lutheran High School North in 1996. After high school he attended the Center for Creative Studies in Detroit Michigan and studied architecture at the University of Detroit Mercy.
Eric is married with twin sons. While attending college he worked with a new construction builder overseeing the daily operations of home construction. Eric is proficient with the Xactimate insurance estimating software. He has been estimating insurance, new construction, and capital improvement projects for over 15 years. He also has extensive experience in the field of project management. He has overseen projects in 5 states. His commitment to thorough inspection and attention to detail makes the process of determining job scope and pricing uncomplicated.
Accounting Department
Our accounting department has over 50 years combined experience. They have serviced multiple companies simultaneously and have been in the construction industry over 18 years. Experienced in certified p/r for Davis Bacon; MI Minority and city of Detroit participation requirements; AIA contract invoicing for multi-million dollar projects; certified and trained field personnel in M.U.S.T. safety program; maintain OSHA required documents; human resource functions and union benefits handling; certified in lien law practices.
CALL 888-442-2766
When disaster strikes in Michigan, Ohio or across the Upper Midwest, make Aaron's Restoration your first call for clean up and recovery. We are the Michigan restoration and Michigan storm damage experts.