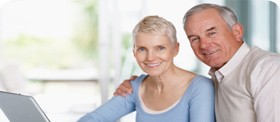 Aaron's Restoration is the leading home restoration and disaster recovery service that deals with everything from fire damage to water removal in Michigan. A veteran-owned business, we have been helping disaster-stricken homes and businesses in the our service area with restoration needs for over 15 years.
The impact that a disaster has on your life cannot allow you to wait around – you have to take immediate remedial action to repair your home/office. Aaron's Restoration has sufficient training and experience to help you recover within the shortest possible time. You can trust in us to help you get your life back to normal.
A Top Restoration Company
Whether you are in need of top-to-bottom home/office cleanup, emergency restoration, fire restoration, or other restoration services, Aaron's Restoration is here for you.
Water Damage in Michigan
Water damage is defined as any form of destruction caused by unwanted moisture intruding into an area of a structure or building. Our water mitigation experts have sufficient training to handle different types of water damage in Michigan, including rusting, rotting, and carpet removal, among other services. Our water mitigation services ensure that all the excess moisture is removed to enable restoration to take place.
Fire Damage Restoration Services
Fire damage refers to the resulting destruction after a fire has razed a building. The devastation caused makes it necessary to have fire cleanup in order to assess the extent of loss. Fire cleanup also gives way for Michigan fire restoration to begin.
Smoke damage
Smoke damage is caused by fire, and can lead to discoloration of surfaces such as walls, furniture and fixtures. Smoke cleanup is aimed at removing the soot and charring that causes this discoloration and damage.
Sewage Cleanup in Michigan
Sewage backup poses serious health risks. Any delay in sewage removal increases the chances of people coming into contact with the contaminated water. In addition, failing to conduct sewage cleanup in Michigan allows the sewage backflow to introduce harmful micro-organisms into your building structure. Immediate sewage removal is necessary to prevent any discomfort and/or sicknesses caused by contaminated water.
Storm Damage Services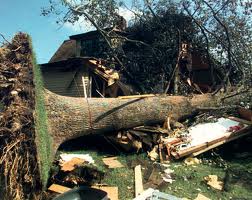 Our storm restoration services in Michigan prevent further damage to property, but also remove potential safety hazards. Whether it is debris that is scattered all over your yard, a sewage backup, flood damage, or burst water/drain pipes etc, we offer an immediate response is to enable you to get back to a normal life.
Storm cleanup
Storm damage is the devastation caused by severe weather such as snow, hail, tornado or hurricane -and is usually of shocking proportions.  You require emergency storm cleanup in Michigan to enable you recover from the disaster.
Ice Dam removal
Ice dams occur when accumulated snow on sloping rooftops starts to melt and flows down the roof. If the snow hits a pocket of air below freezing temperature, ice forms and accumulates to form a dam. Ice dams cause leaks similar to those of a burst pipe in the home, leading to extensive damage to ceilings, insulation, roof structure and walls. Therefore, ice dam removal in Michigan should be done immediately after you notice formation. Similarly, frozen burst pipes should be repaired to stop leaks.
Wind damage
Wind damage is any kind of destruction caused by high velocity wind. The unpredictable nature of high winds may make it difficult to prevent wind damage in Michigan. However, Aaron's Restoration can make your cleanup effort stress free.
The level of destruction usually depends on the intensity of the wind, and to some extent your level of preparedness. Aaron's Restoration has the expertise and experience in helping home and business owners recover from disasters. We will help you through the most difficult moments.
Areas we serve:
24/7 Live Calls
Response within 1 hour
U.S. Veteran-owned
FREE Estimate
Experienced, Licensed Crews